A perfect location
We are located in the historic center of Santiago de chile, Barrio Brazil, a typical or scenic area where you can find the history of the capital's aristocratic society, its culture and its neo-Gothic ecclesiastical-classical architecture and more. Barrio Brazil is a a reflection of art, music, and the bohemian charm of living in a city like Santiago de Chile.
Coming from the airport?
If you land in SCL (Santiago Airport) we suggest two ways to get safely to Landay Hostel:
1. Plan your arrive with us
If you do not want to worry about your arrival in Santiago, write us to info@landay.cl email and we will organize your coming and going.
2. Centropuerto buses
With a frequency of 10 minutes between outputs, Centropuerto buses are the cheaper alternative to travel to and from the International Airport of Santiago. Centropuerto buses travel from the airport to Los Héroes Station and from Los Héroes station to the airport (5 minutes walking from Landay Hostel). You can see the departure times of the buses and the ticket values in the Centropuerto Website.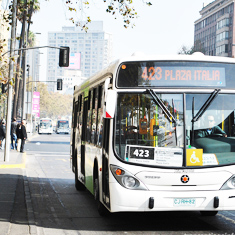 Public transport
Landay Hostel is located 5 minutes walking from 2 Metro stations, (Republica and Los Heroes) and it is also located 1 block away of Libertador Bernardo O´Higgins Avenue (Alameda), the main street that runs through the center of Santiago de Chile and the place to catch public buses all day and night, taxis and more.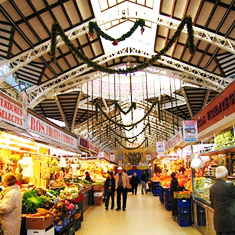 Markets and shops
We are located in a neighborhood full of shops, supermarkets, bars, restaurants and more. If you need food, information, or any type of supplies you can get it very easily and near the hostel. If you need to go to the very center of the city, you can walk for less than 30 minutes or take the subway and be there in less than 10.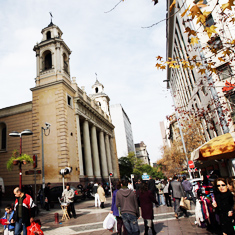 Close to everything
Landay Hostel is located in the center of the city of Santiago. This location, very close to public transport allows backpackers to travel around the city of Santiago and go back to the hostel without any problems. All major attractions are easily to reach from the hostel or the public transportation.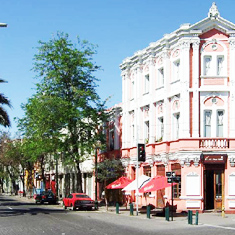 The Neighborhood
The Brazil Neighborhood is a typical place of Santiago, an area full of culture, art, music, bohemian, food, wine and many other surprises that the city gives to the travelers. The nightlife in the streets near Landay Hostel is highly entertaining and feature nightlife of Santiago.
A 5 minutes video about Santiago Chile